Need Help Understanding Insurance Terms?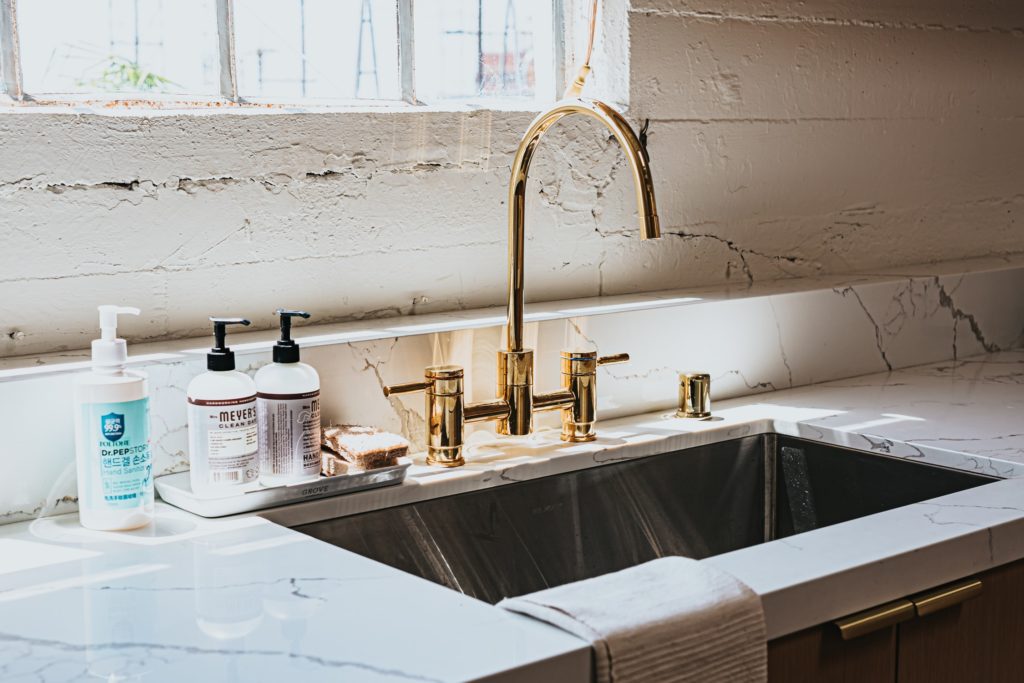 A homeowner's insurance policy can cover plumbing repairs caused by sudden or accidental damage but it cannot cover plumbing repairs caused by poor maintenance of the system.
If you are a homeowner, you should be aware of plumbing issues. Standard homeowners insurance policies cover a wide range of damages, although they do not cover everything. So, can you rely on your home insurance policy to help pay for plumbing? In short, it depends on the cost of the pipeline and the nature of the water damage.
Interested to know if the standard insurance policy covers your pipeline costs? Keep reading the following!
Do You Know? Ovation makes it easy to compare the coverage of homeowners insurance rates from top companies like Allstate, State Farm, and Farmers. Just answer a few questions about your home, such as the address, how old the home is, and how much insurance you need. Submit your information and get a home insurance quote in less than two minutes. It's that easy. Try it today!
Does Homeowners Insurance Cover Water Damage?
Typically, a standard insurance policy will cover water damage caused by a sudden failure of the plumbing system. For example, if a pipe suddenly bursts or your water heater bursts, your insurance may cover the consequent water damage. Considering the prevalence of water damage that cannot be reduced, you may need to repair the structure of the house or relocate until your house is fit for living again.
For certain types of water damage, most standard insurance policies will provide protection through the following provisions:
Personal Property Coverage: In most cases, the insurance company will cover personal belongings damaged by a major pipe failure. For standard policies, the coverage limit is usually quite low, which can be a bit of concern if you have valuable items like jewelry or art. In these cases, it may make sense to pay the endorsement to extend the coverage of your property.
Dwelling Coverage: This part of your insurance policy covers the actual structure of your home, including floors, roof, walls, etc. If a covered leak damages your home, or if you need to break through a wall to repair the leak, dwelling insurance will compensate you for the cost of the repairs. Additionally, built-in appliances, such as water heaters or some washing machines, may also be covered by dwelling insurance if they are damaged.
Loss of Use/Additional Living Expenses Coverage: If your home becomes uninhabitable due to a major flood, the loss of use coverage will cover additional living expenses caused by displacement from your home. If your house has been damaged, this insurance covers hotel and food expenses, otherwise, you will not pay these expenses.
Although these terms are typical of most standard insurance policies, it is best to check with your insurance company for the specific types and circumstances of water damage covered by your particular policy. If you file a claim for water damage, your insurance company may send an adjuster to assess the extent of the damage and the company's liability.
The finer details of coverage limits for the most standard plans will vary, but the general rule of thumb is that your plan will cover accidental water damage, as long as the resulting damage is caused by a sudden failure in your water system. This includes broken pipes, broken water heaters, or other things that are not caused by negligence or lack of maintenance.
What Types of Plumbing Damage Does Home Insurance Not Cover?
Home insurance covers more sudden or accidental damage caused by water. Another rule of thumb is that standard home insurance doesn't cover water damage caused by maintenance problems or leaking pipes over a period of time. Although you can purchase an endorsement to help cover other types of floods, standard home insurance generally does not cover the following:
Flood Damage: Although heavy rains and storms can cause water to pool and damage your home quickly and suddenly, many home insurance plans do not cover flood damage.
Mold Damage: Although some insurance companies will cover mold damage caused by leaks, most insurance does not cover mold damage.
Lack of Maintenance: Any damage caused by regular wear and tear of the plumbing system is not covered by home insurance. If you find a leak in your drywall, but don't take action within a few weeks, the damage caused by this will not be covered. As a homeowner, we strongly recommend that you resolve these issues as soon as possible to avoid additional damage and costs. Also, since homeowners are responsible for maintaining heating to prevent pipes from freezing, many companies will reject claims for handling broken pipes in winter.
Sewage Backup: In some cases, your homeowner's insurance may cover leaking toilets or faucets. However, home insurance does not usually cover a full sewage backup.
Unfortunately, in terms of maintenance, there is nothing you can do except call the plumber to quickly resolve the issue in question. Fortunately, if you pay the correct insurance endorsement, you can receive help toward other undiscovered problems.
Can I Expand My Insurance to Include More Water Damage Coverage?
As mentioned above, you can take a few steps to expand your insurance coverage to include many of the things we've already mentioned. For example, you can get an endorsement that covers the following parts:
Sewer/Water Backup Coverage: This type of endorsement is used exclusively for water that overflows from your home's drain, sewage pump, or sewer system into your home. Since this water contains a high level of pollution and potential damage, insurance companies may require you to obtain an endorsement for coverage.
Additional Coverage for Personal Property: Although this is not necessarily specific to water damage, if you suspect that your personal belongings are at risk of water damage, it may be a good idea to get more coverage.
Hidden Water Coverage: This type of approval covers leaks that are not easily detectable, such as leaks from walls, floors, ceilings, or inside cabinets.
Flood Insurance: Many insurance companies can provide a flood insurance endorsement usually provided by the national flood insurance program. The only downside is that the coverages of these endorsements are very low, so for higher coverage limits, you may need to turn to private flood insurance policy.
Mold: For things like mold, you'll likely only find coverage if the mold is related to a covered peril.
Obtaining endorsements and expanding coverage is always a good idea, as long as you need and can afford additional endorsements. For non-catastrophic water damage, the best way is to check the insurance coverage provided by your insurance company and do your best to take all precautions (such as detecting possible leaks and calling a plumber).
FAQ: Homeowners Insurance and Plumbing
What does a claims adjuster do?
Once you make a claim, your insurance company will send a claims adjuster to assess how much loss has occurred and the amount the insurance company must pay. Upon arrival at the scene, the adjuster will evaluate the following to determine the cost and whether the damage is covered:

Whether leaks are the result of wear and tear
Whether there are any signs of deterioration, such as rusting,
that could have signaled a leak to the homeowner
Whether the damage is from a recent leak or an old one
The location of damaged pipes or other sources of water damage
Using all this information, the adjuster will determine whether you, as the homeowner, have taken reasonable steps to avoid water damage.
What can I do as a renter to get water damage coverage?
Generally speaking, water damage to the rental unit is the responsibility of the unit owner, so any claim for water damage to the walls, floors, or ceilings should be insured by the owner. However, in the case of water damage, your personal property is not included.

If you want to make sure your personal property is insured as a renter, be sure to purchase renters insurance, which will cover most of the damage and replacement costs for your personal belongings.
What can I do to prevent wear and tear on my plumbing system?
When maintaining a plumbing system, the best thing you can do is be proactive. If you find a leak, don't ignore it and call the plumber as soon as possible. You can also run the following checks to make sure there are no problems with your plumbing system:

Fix leaky faucets as soon as possible.
Check the sealing/caulking around toilets, sinks, tubs, etc.
Know where major pipes in your home's structure are so that
you can catch signs of an obscured leak.
Fix running toilets as soon as possible.
Check your drains often to make sure they are not blocked.
Check the water pressure often.
Drain the water heater regularly to get rid of sediment buildup.
Routine Maintenance and the Right Endorsements Save You Repair Costs
Water damage is covered by standard home insurance policies, but only in situations beyond your control. Even so, floods are usually not covered and need to be backed up. Any sudden or accidental water damage may be covered by the insurance, but the cost of water damage caused by poor maintenance of the piping system will be directly borne by you.
The best thing you can do is to proactively maintain your piping system and solve problems as soon as they arise. Likewise, it may be helpful to contact an insurance agent to understand what your policy covers.
And don't forget, you can always ask Ovation to compare your home insurance policies. One form allows you to get quotes from major insurance companies in your area.