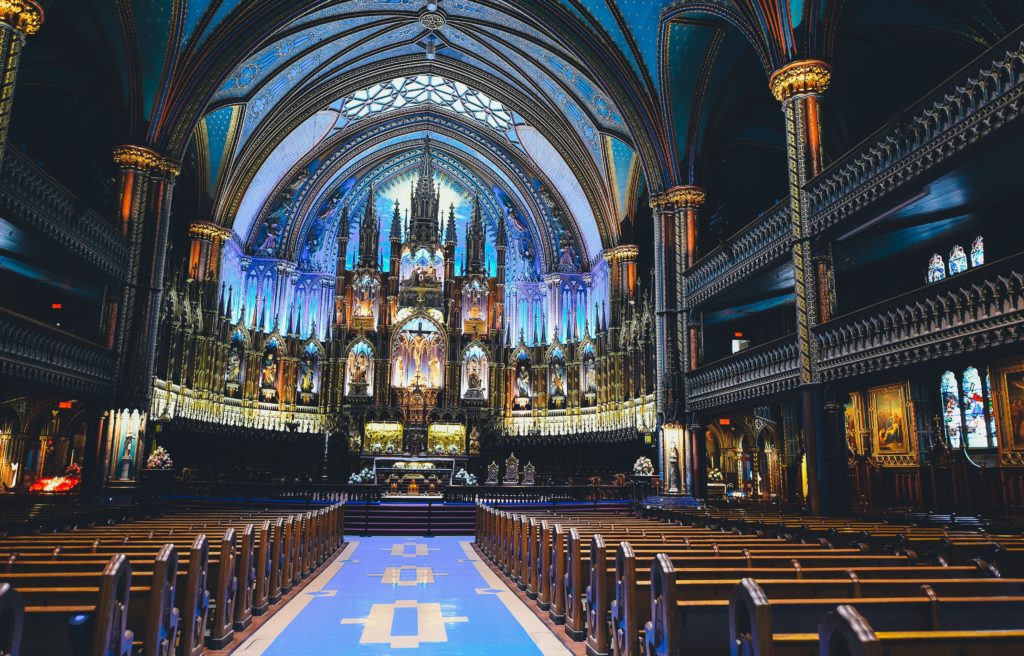 How Much Does Church Insurance Cost?
It's an all-too-common question when reviewing your ministry's finances: How much does church insurance cost? How does our insurance policy stack up to other ministry-specific plans? How much SHOULD church insurance cost?
The short answer is that it varies on several things. It depends on the insurance company that you have your church insurance with. It depends on the size and scope of your congregation. It depends on the ministries your church is providing. It depends on the size and structure of your building(s). It also depends on the risks you're willing to gamble on versus the risks you definitely want to be protected from. Yes, you may be able to find a General Liability-only policy for under $500 – but what coverage are you willing to sacrifice to get it?
It depends on your insurance carrier
First and foremost, let's discuss your insurance carrier. Most insurance companies will actually write insurance for a ministry. There are some companies that avoid writing it, but the majority do. The problem lies in whether or not they are equipped to handle your ministry and level of risk. For example:
Will they cover pastoral counseling?
Will they cover sexual misconduct? *Side note – you do not necessarily need to be guilty to need this coverage. Sexual Acts Liability can also help pay the legal cost to defend you in court due to the possibility of innocence. So before writing this coverage off thinking that it can 'never happen to you,' remember that all it takes is an allegation to need it.
How does their policy specify discrimination claims?
There are many standard carriers that will cover these things and more – however it's recommended to consider a ministry-specific insurance carrier that works primarily with churches and ministries. They will be the most up-to-date on the true risks that churches are facing and are the fastest to react in a changing world to meet the needs of the church. And since they are primarily focused on churches and ministries, their pricing is often a bit better for the level of coverage that you get.
Get a church insurance quote now!
It depends on the size and scope of the congregation
Where do members choose to worship? Is every event at the church? Are there any events/potlucks/Bible studies held at homes? Do you have missionaries? Are they domestic or international? How many services are held at the church each week?
You will want to know where and when each event is happening on behalf of the church and who is holding it. Most ministry-specific policies will offer you the coverage needed to protect the church in the event of a claim, and you will want to check with your agent to see how it works with a standard insurance carrier.
It depends on the ministries your church is providing
Similar to the last topic, the cost is going to depend on what the church is doing. Does it have a bus, and if so, what is the bus used for? Does it have a school? What grades? What about a daycare center? What about a church camp? How is the church's online presence and what is the risk of a hack, either of the site itself or an employee's email?
Assuming any of the ministries above are of concern to your church, which are you willing to sacrifice for cost savings? Which are absolutely critical? Which are offered by your insurance carrier now, and which are not?
It depends on the size and structure of your building(s)
If you've had updates done to your building, you know the costs involved in doing it right. Was your insurance carrier notified of the changes so that the policy could be updated? There are many features of a building that can play into the replacement cost calculation, including:
Age
Size
Construction Materials
Stained Glass
Organ
You can choose to insure the building at Replacement Cost, or you can choose a depreciated amount called Actual Cash Value to save money – but is it worth it?
Summary
In short, there are definitely affordable church insurance options available to you right now, some General Liability-only policies costing under $500. When shopping, make sure to disclose the ministries your church is involved in. And most importantly, make sure you are aware of any risks that are not covered on the policy that you select.
To get started with your church insurance quote now, you can start here or click the button below!