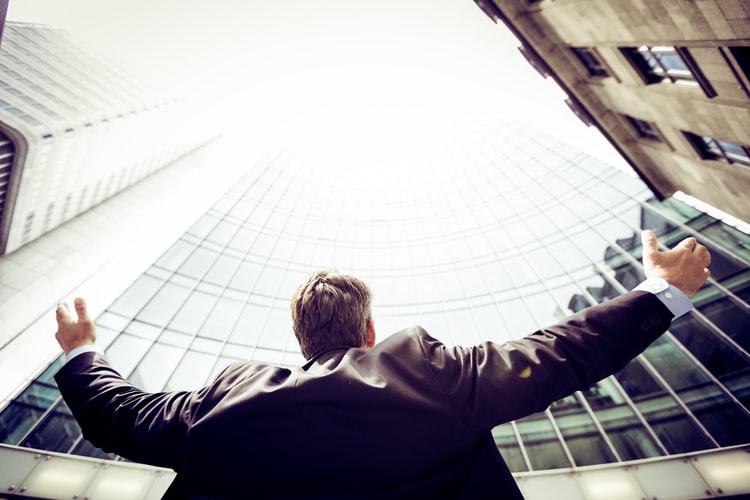 Need Help Understanding Insurance Terms?
If you find a mistake, it's usually easy to fix – just pay the bill and the policy will be reinstated. However, if you lose your insurance for other reasons or don't pay your bills before the 30-day grace period expires, your coverage will be canceled. You may have to buy a new policy from another insurance company.
Here's what you need to know about your insurance coverage.
If you're shopping for a new insurance policy on the market, check out Ovation! This is an easy way to get a quote for a new homeowners insurance policy.
What Is a Lapse in Home Insurance?
The lapse in your home insurance coverage means that you are uninsured for any reason. Some of the reasons you may lose coverage include:
You did not pay your insurance premiums on time. Failure to pay is one of the most common reasons why insurance expires.
You misrepresented yourself in your application, for example, by applying for an insurance policy as someone else.
The housing condition has changed and the insurance company is no longer willing to take risks.
Your home is vacant and most policies require you to notify your insurance agent if the home is vacant for 30 or more days at a time.
You failed to make necessary repairs to your house as required by the insurance company. Your insurance company may require you to make certain repairs and improvements, such as replacing part of the roof or installing a protective net for your trampoline, as a condition of obtaining or maintaining an insurance policy.
You have filed many insurance claims or some high-value claims.
You live in an area that has recently experienced major wildfires, floods, or other major natural disasters. It is not uncommon for insurance companies to exit certain markets that are too risky.
If your insurance has lapsed, you must take immediate action to restore the old policy or find a new one. During the expiration period, your homeowner's insurance will not cover your home. You will be financially responsible for everything that happens to your home during this time, from the loss of some shingles in the storm to all losses in the disaster. Can you afford to rebuild the whole house from your pocket? If the answer is no, then you should ensure that your policy does not expire, or if it has already expired, seek new coverage immediately.
How a Lapse Affects Future Rates
If your insurance policy expires and you cannot recover it, something may happen. One is that your insurance company may notify your mortgage company, and your lender will purchase forced-placed insurance (usually called lender-placed coverage) to ensure that your investment in property is protected. As part of the mortgage payment, you will deposit the insurance payment into an escrow account. You don't want to rely on forced-placed insurance; it is more expensive than standard homeowners' insurance and covers much less.
When looking for new policies from different insurance companies, it may be difficult to find a new company to provide you with insurance. If your insurance history is blank, some companies will refuse to insure your home. If you find a new insurance company, they may charge you higher premiums because they think you are a higher-risk person to insure.
What to Do If You Have a Lapse
Finding new coverage should be your top priority. Even if you intend to dispute the lapse with your original carrier, the process can take a long time, during which you must have some coverage. Get insurance quotes from several different companies first and compare them to see who can cover the best policy for you.
Make sure you're authentic during the application process, set the effective date to be effective immediately, and make sure your mortgage lender knows all the details of your new policy so you don't end up with a forced policy. If your original policy is reinstated, inform your mortgage lender as well.
Can't find a new policy? Try to contact your state insurance department. They can provide you with a list of designated risk companies (also called residual market carriers) that specialize in underwriting people who cannot get insurance from regular homeowners insurance companies.
You can also look for a Fair Access Insurance Requirements (FAIR) plan. These last options are for high-risk individuals who have been repeatedly rejected in the private market. FAIR plans are expensive and cover less coverage than you can get from a private home insurance company, but they are much better than no homeowners insurance at all.
How Do I Know if my Home Insurance was Canceled?
Your insurance company will make sure you know that your policy has been canceled. You will receive a letter explaining why your policy was canceled, including the date the cancellation became effective.
How Can I Save Money on a New Policy if I Have a Coverage Lapse or Nonrenewal?
If you are just looking for a better deal, saving money on an expired or unrenewed family insurance policy is like saving money. Consider bundling home and car insurance to get discounts on both, accept higher deductibles, adjust your personal property limits, or install security systems to lower insurance rates.
If I Got a Cancellation Notice From My Insurance Company, is it Too Late to Save my Policy?
It may not be too late. Sometimes you can keep your policy by showing that you solved the insurance company's concerns (for example, by repairing an old roof). Ask your insurance provider how to keep your insurance policy current.
Act Now to Insure Your Home
Having homeowners insurance is one of the most important things you can do as a homeowner. You can protect your huge investment in your home. If you do not have an insurance policy, you are responsible for any loss caused by theft, fire, or natural disaster.
Always pay your premiums on time. If you can't pay, ask your insurance company for help. Letting your coverage expire is risky and will make it difficult for you to obtain affordable insurance in the future.
It is not difficult to find a new policy that can pay. Home insurance comparison agencies like Ovation allow you to compare insurance costs from many of the major insurance companies.