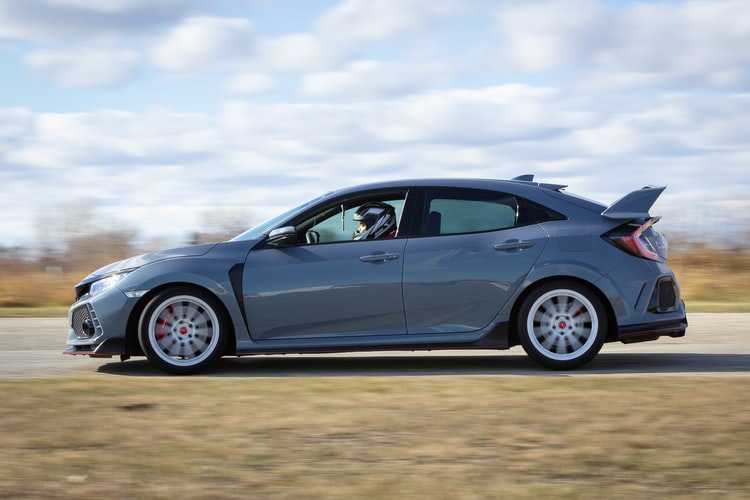 People do crazy things behind the steering wheel. We all know this. You may have seen something that you think is crazy today.

But, at least as far as your insurance company is concerned, what is the worst thing you can do? What are the driving violations that can increase your insurance rates the most? Each of these violations will continue to make you pay for insurance for three years after they occur.

We compared the worst driving offenses to determine which one will put the biggest dent in your wallet (and your fender)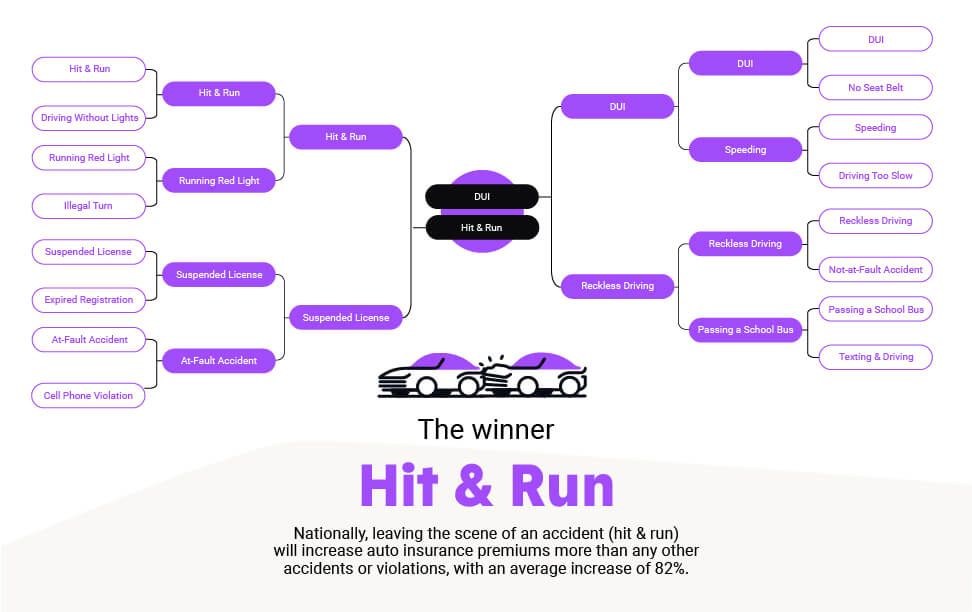 Round 1 Results
Speeding vs Driving Too Slow
Classic showdown. The tortoise and the hare. At first glance, this should be a runaway victory (ha!). In this case, speeding is the more serious of these two infractions, but driving too slow will bring you closer than you think.
Nationwide, speeding tickets will increase your insurance rate by 23% annually, or an average of $ 341. If you get a ticket for driving too slowly, it will increase your rate by an average of 21%, or $305.
Good effort from the slowpokes, but the leadfoots move on.
Quarterfinals
Suspended License With a Surprise Win
The closest showdown in this round is driving with a suspended license. Driving around with a suspended license may seem inconspicuous, not nearly as serious as causing an accident, but from an insurance perspective, the situation is worse. If found to be at fault, your national average rate will increase by 42% (approximately $ 617), and your revoked license will increase by more than 62% ($ 918).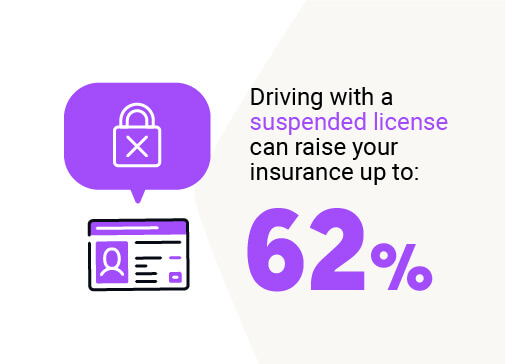 Final Four
None of These Are Good
Three of the four semi-finalists will have their annual fees soared by more than $1,000, so the suspended licenses are removed from here and enter the finals. On the other hand, this is a close race between drunk driving and reckless driving; both will increase your insurance premiums by more than 70%, but DUI is equivalent to paying about $50 more in insurance payments each year.
Three of the top four will cause your rates to soar more than $1,000 per year.
Hit & Run vs DUI
Battle of the Worst Offenders
These two items will increase your insurance more, but leaving the scene of the accident or hit and run will increase your auto insurance premium more than any other accident or violation, with an average increase of 82%!
Three-quarters of the states declared that leaving the scene of the accident would have the greatest impact on their annual auto insurance premiums (Hawaii suffering the most). In the Aloha state, your pay will increase almost 4 times. Of course, the best outcome is to avoid such incidents to reduce your annual premiums as much as possible.