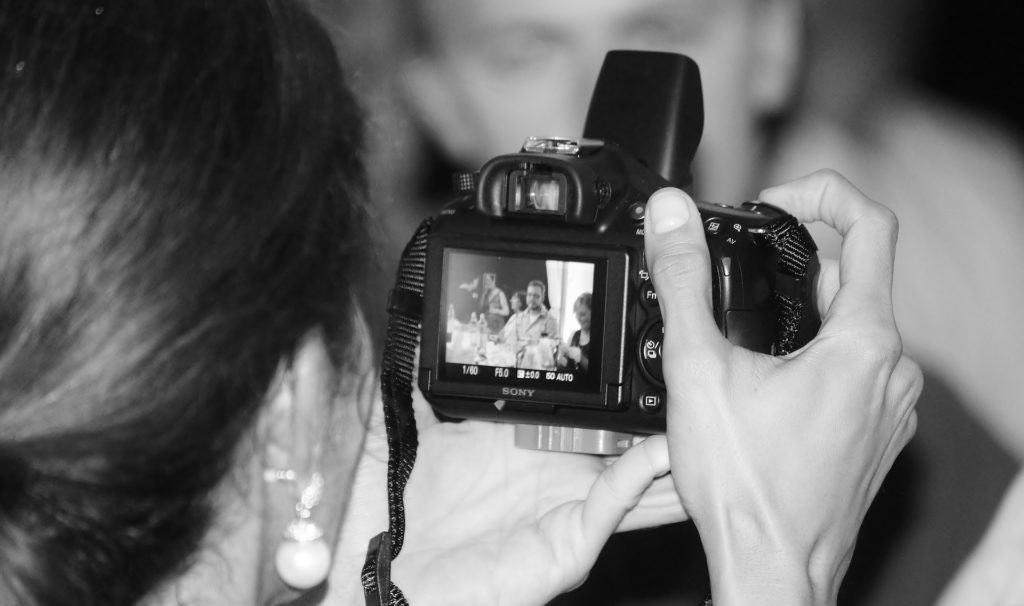 You've been recruited to document one of the most important days a couple will have together – their wedding day. As you're organizing your equipment and making your plan on how to best capture every amazing moment of the day, you wonder – Do I need wedding photography insurance? Is there anything special I need to do on my insurance policy to make sure I'm covered for a wedding as opposed to a standard photo shoot?
To answer the question, you do need wedding photography insurance. As a photographer, many unexpected things can go wrong the day of a wedding.
You lose or accidentally damage the footage.
While documenting the reception, you are taking a few steps back and fall right into the wedding cake.
You've set up your equipment as best you can, but the groom's grandfather doesn't see the cord and trips over one of your lights.
You set the camera down for a second, and when you return it has been stolen.
These are just a few of the claims you might face at a wedding that you will want to be prepared for.
What kind of wedding photography insurance do I need?
General Liability Insurance: This is what you'll need for most injury or property damage lawsuits. If someone trips over your equipment and injures their arm or if you damage the property of the venue or the couple, for example, your general liability insurance policy would help pay for the damages resulting from a lawsuit.
Business Property Insurance and/or Inland Marine Insurance: Your photography equipment isn't cheap. If it's lost or damaged, you'll want to make sure you can repair or replace it to its full value as soon as possible. A general liability policy will not pay for your own property, but it will help restore your items and make sure you can get back to work without missing any other photo shoots.
Professional Liability Insurance: If you lose or accidentally delete the footage, or if you miss a key moment in the wedding, professional liability insurance can cover your liability and pay for your damages and legal costs that you may be liable for in a lawsuit.
Workers Compensation Insurance: If you have employees and one of them gets injured on the job, you will want to make sure you are fully protected in that sort of scenario.
Commercial Auto Insurance: Do you have a company vehicle? If so, you will want to have coverage in place to not only protect your vehicle, but to protect the business itself in the event of an at-fault accident that you could be liable for.
Cyber Liability Insurance: If your secure website is hacked and a client's personal information, payment information, and/or photos are leaked online, cyber liability insurance can help protect your business from the resulting liability claim and help restore the client's information.
How much does wedding photography insurance cost?
The short answer is that the cost will vary. That said, wedding photography insurance is relatively inexpensive. For example, a general liability only policy can be purchased for as little as $25/month. However, it will depend on your business and your operation. For example:
How many employees do you have?
How many events are you documenting each year?
Do you want to cover your equipment?
Do you own a vehicle or use your own personal vehicle to transport your equipment?
Do you want professional and cyber liability?
All of these will factor into the price. Fortunately, assuming you can qualify for it, you may be able to combine several of these policies into one Business Owners Policy (BOP). A BOP is often more comprehensive in its coverage and since it is a combination policy, the pricing is often better as well.
Not everyone qualifies for a BOP, but these things can help:
How long have you been in business?
What experience in photography do you have?
How and how often do you back up your data?
What sort of wedding photography contract do you have the couple sign, and have you reviewed it lately?
How long have you had insurance previously?
How many claims have you had, if any?
Summary
Do you need wedding photography insurance? Yes, you do. You will want to make sure you have a wedding photography insurance policy to not only protect yourself, but to ensure that your clients are not being left out to dry. A wedding insurance policy can help protect you from having to pay a very large claim out of pocket. As time changes and the photo industry becomes more and more digital, cyber liability is becoming much more of a necessity as well, along with the professional and general liability.
If you have further questions, feel free to reach out to us and we can help you find the best plan for you.
Get a wedding photography insurance quote now!
Follow us on Facebook to stay up to date and for chances to win prizes!