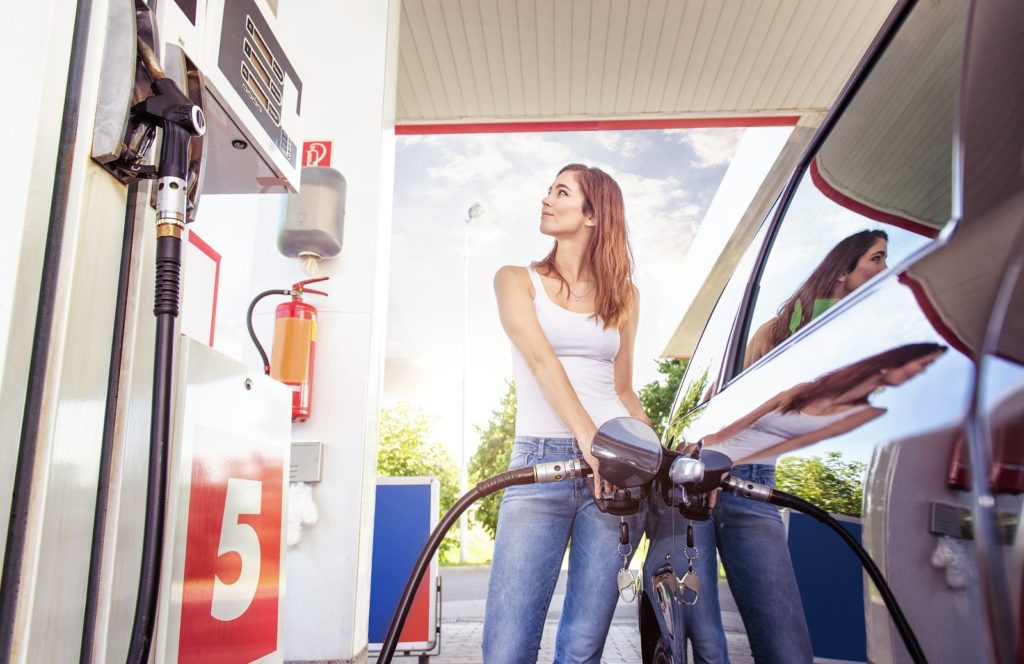 A strong safety and security plan isn't just about doing your due diligence as a gas station owner — it's also about protecting your investment.
The truth is that gas stations face far more threats, and operate in a much more hazardous environment, than many might initially expect. From a new rise in workplace violence to more consistent dangers like fires, you need to ensure that your current workplace safety strategy is prepared for a variety of situations.
Unfortunately, you may not be quite as ready as you think you are. This post is here to change that. Read on to learn how to make your gas station a safer place for everyone — and understand how getting the right insurance policy can help take some of the burden off of you as the owner.
Basic Gas Station Safety
Let's quickly go over some basic gas station safety rules that your employees need to follow. We also recommend creating signage near the gas pumps, so that your customers can stay safe, too.
First of all, always ensure that cars are completely turned off when a car is being refueled. Absolutely tell customers and employees not to smoke, use matches, or lighters on the premises. Remind customers to avoid entering and exiting their cars during the refueling process, as doing so can sometimes create a charge of static electricity.
Use only approved containers for storing and selling your gasoline. Always keep these containers in a upright position, and do what you can to prevent customers from handling them without supervision. When you fill a portable container, only do so when it's on the ground.
Unfortunately, there are over 7,000 fires at gas stations every year. If you create the right signage and train your employees to recognize and intervene when they see irresponsible behavior, you can make sure they don't happen at yours.
Developing a Strong Security Plan
Let's talk about the ways in which you can better monitor what's going on at your gas station.
First of all, remember that visibility is key. Employees need large windows so that they can see what's happening at the pumps at all times. Your customers also need to be protected at the pump. Invest in high-quality lighting so that they feel safe getting gas at night.
Install security cameras at several parts of the station, and invest in convex mirrors to give you even greater visibility.
Remember that safety is also about cleaning up any gas spills as soon as they happen. Develop a strict policy when it comes to cleaning up spills. Remember that "topping off" often leads to overflow and spills — so make sure that your employees don't do it if they're filling up the tanks.
You also need to ensure that customers can clearly see where they need to turn to enter or exit your gas station. Invest in reflective tape, make sure to keep the exits clear from debris or signs, and do what you can to create a good guide for traffic flow.
An insurance provider may also be able to help you develop the right security plan and identify risks. We'll talk more about insurance later on in this post.
If You Also Own a Convenience Store
Adding a convenience store to your gas station is an excellent way to drive up your profits and connect with your customers on a deeper level.
It also means that you'll need to be prepared to deal with new safety and security risks.
First of all, make sure your store's interior is designed to prevent slips, trips, and falls.
This means that aisles should be well-lit, not overly crowded, and that any spills should be cleaned up immediately, with proper signage. Put mats at the entrances and exits to your store. Avoid stacking boxes too high on shelves, and make sure customers don't reach for higher-up items themselves.
If employees are preparing hot food/drinks, train them on how to prevent burns. Instruct them on proper sanitation requirements, as well, like wearing gloves, using tongs, wearing hairnets, and washing their hands.
When it comes to the inventory itself, ensure that you do everything you can to buy non-expired, high-quality products. We suggest investing in food spoilage liability insurance to protect yourself if a customer somehow gets sick from eating spoiled food.
Remember that, if you decide to sell liquor, you'll likely need to take proper security measures — in addition to securing the proper licensing in your state. Getting liquor liability insurance makes things easier. Depending on your location and operating hours, you may want to buy bulletproof glass or avoid having workers in the store on their own during certain hours.
Unfortunately, armed gas station robberies (of both merchandise and cash) happen all the time. You need to be prepared — and often, this means training your employees in de-escalation tactics. Also, remove cash from the register at the end of the evening, and set firm limits on how much cash you'll have on the premises at any given time.
Play It Safe With Gas Station Insurance
Even if you feel like your safety and security plan is airtight, accidents can still happen. Sometimes, you won't be able to clean up liquids in time. A customer may be negligent, and damage your equipment. Someone could decide to randomly vandalize your store.
From helping you to understand how the right coverage can protect you in the event of a gas spill to pointing out potential risks, working with the right insurance representative can make all the difference.
We can help you to get the insurance you need to protect your investment. Reach out to us to get a quote today.