Restaurant insurance costs vary depending on the type of business you own. Find out what kind of coverage you need and how much it will cost.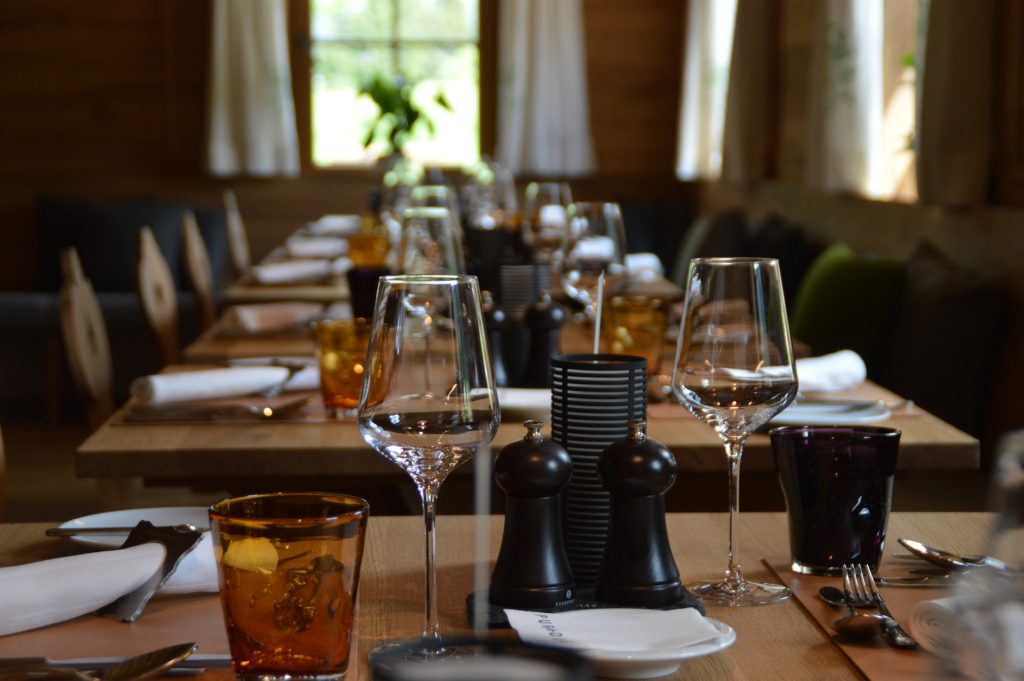 When you ask the question "How much does restaurant insurance cost?" you may as well be asking "How much does a car cost?" It depends on the car! What is the make? Model? The same can be said of restaurant insurance, based on the restaurant.
Is it a food truck? Fine dining? Fast food? Franchised?
Nonetheless, there are some averages that can be reviewed. Your restaurant may be a little higher or lower based on your qualifications, which we will review in this article.
What is the average restaurant insurance cost?
According to the most recent studies, restaurant insurance will cost around $5,000 total, depending on the policies needed by the restaurant itself. The policies included in that total are property, liability, workers compensation, and liquor liability.
That total will be higher or lower based on a few basic things:
Do you own and insure the building?
Do you have any vehicles?
Do you deliver?
Do you set time limits?
Are you franchised?
Do you serve alcohol?
What sort of security do you have?
Those factors are self-explanatory regarding the cost of the insurance: the more you have, the more it costs to insure. However, more protection and more security means lower costs in some ways as well.
Ready to save money on your restaurant insurance now? Start here!
How can I lower my restaurant insurance cost?
There are other ways to help lower your costs, or at the very least influence your insurance carrier to become more familiar with who you are, what you do, and why you have earned lower insurance costs. Yes, you can talk coverage reductions, deductible increases, quote with different companies, but ultimately you want to actually improve your situation for the long run. Here are a few outside-the-box ways to lower your restaurant insurance that will give you lasting rate reductions, and help your restaurant grow and thrive as well:
Gain More 5-Star Google Reviews
This can be said about any business, but the insurance industry is taking more and more notice of your online reviews. It is currently the most trusted way to learn about your business. Because of this, you should do all you can to increase the number of positive reviews on Google in particular. Not only will that help your insurance costs, but it will help your online presence overall.
Review Your Employee and Procedure Manuals
Great processes that are followed bring out the best in a business. The more documentation you have, and the more those processes are adhered to with proof, the more influential you will be with your insurance agent. They love to see a well-run business, so get your manuals up to date and make sure your employees understand how the business is to be run! Many franchises require their manuals to be used, which is a huge reason why their costs are often lower than non-franchised restaurants. This will help you close the gap in insurance costs.
Review Your Benefits Packages for Employees
If you provide any benefits to your employees, be sure to share that with your insurance agent. Again, if an insurance company can see how your employees are cared for, it is a strong indicator of job stability, likelihood of false workers compensation claims, and so forth. Many times it is not possible to provide great benefits, but anything that is done for your employees can assist in reducing your insurance rates.
Find an Agent Willing to Review Your Business in Detail
Yes, you can get quotes online. You can even find agents who will quote your restaurant insurance with very little information. Those types of quotes are what I like to call 'bare bones' quotes. They're fast, they're slightly easier, they're convenient – and on average they're 10-20% more expensive than a full review with an experienced agent who knows what to ask. Take the extra 20 minutes, talk to an experienced agent who works with restaurants on a daily basis, and save yourself thousands of dollars. It's worth it.
Ready to save money on your restaurant insurance now? Let's get started.