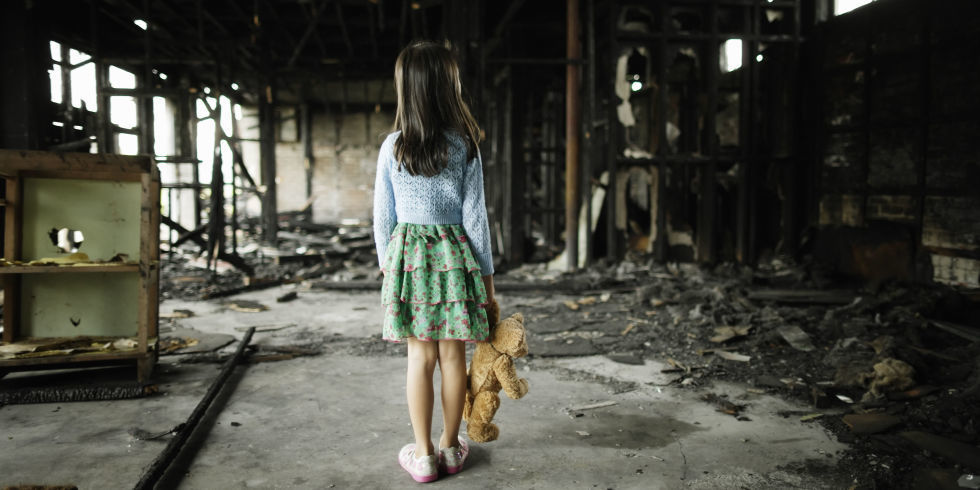 "If my house is destroyed, do I have to rebuild in the same place? Can I cash out and move?
This is a very big question when you've just had a major loss to your home. If you've suffered significant damage to the point of needing to move out, you may be asking whether or not you'd really like to stay in the same neighborhood. Do you really have to rebuild your house?
Maybe you never liked the location.
Maybe you'd been thinking of moving for a while anyhow.
Maybe you got new neighbors and you can't stand them.
Regardless, you're ready to move on. The question is, can you?
The short answer is that yes, you can. However, the amount you get from the insurance company depends on what type of policy you have. There are some policies out there that have the option to cash out, but you will want to verify that by checking with your agent or insurance company.
The information below will help you determine what type of coverage is on your policy:
Locate your homeowners policy and find out if you have your home listed at Replacement Cost or Actual Cash Value.

Replacement Cost: If the house is totally destroyed, this is the amount it will take to completely rebuild it. If it takes $350,000 to rebuild your house today, you'll want to insure for that amount. This amount is usually determined by a replacement cost estimation, typically calcuated by the insurance company or the agent. This is very important because if you have too little coverage, you may not have enough to rebuild. FAR too little and you may even face an additional penalty on top of that for not properly insuring your property! On the other hand, too much coverage and you will have found yourself overpaying for your insurance. If your $350,000 house is insured for $900,000… sorry, you're only getting $350,000. Talk to your agent today and make sure this is an accurate amount.
Actual Cash Value: This is the replacement cost minus depreciation. In the event of a loss, the company will take into account the age and condition of the home to determine the payout as result of a claim.

Let's say you've found that your home is insured at Replacement Cost. Now you will want to determine whether you have a standard policy or one with a Cash-Out Option or Agreed Value.

The Cash-Out Option is exactly that, and should be worded very plainly. This is the determining factor as to whether or not you can cash out at full value. Word of caution: This is NOT Guaranteed Replacement Cost. That is a completely different coverage.
Agreed Value is another way for you to avoid any penalties, co-insurance clauses or diminished values on your home in the event of a total loss. Your policy may be listed at either Replacement Cost or Actual Cash Value and still have this coverage. Depending on the type of policy you have, you may need to submit a statement of values every year to ensure the accuracy of the coverage. Still, assuming you have Agreed Value on your policy, you may be able to cash out and decline rebuilding your home in the event of a total loss.

If you are unable to determine whether or not you have this coverage, it's time to find out. Your agent or insurance company should be able to tell you what you have. They can also tell you if a Cash-Out Option available at all through their carriers, as only a select few companies offer it.
If you have the Cash-Out Option or Agreed Value, congratulations! If you face a total loss, you will receive the replacement cost amount on your home whether you decide to rebuild there or not. If you do not, you will only receive the replacement cost amount if you decide to rebuild in the same spot. If you decide to cash out and move, you will receive the depreciated amount.
If this is something that sounds interesting to you, be sure to check with your agent and see if it's a coverage that can be provided. Otherwise you can always contact us here for a quote at the link below and we can discuss what this sort of plan would look like for you.
We can help you to get the insurance you need to protect your investment. Reach out to us to get a quote today.