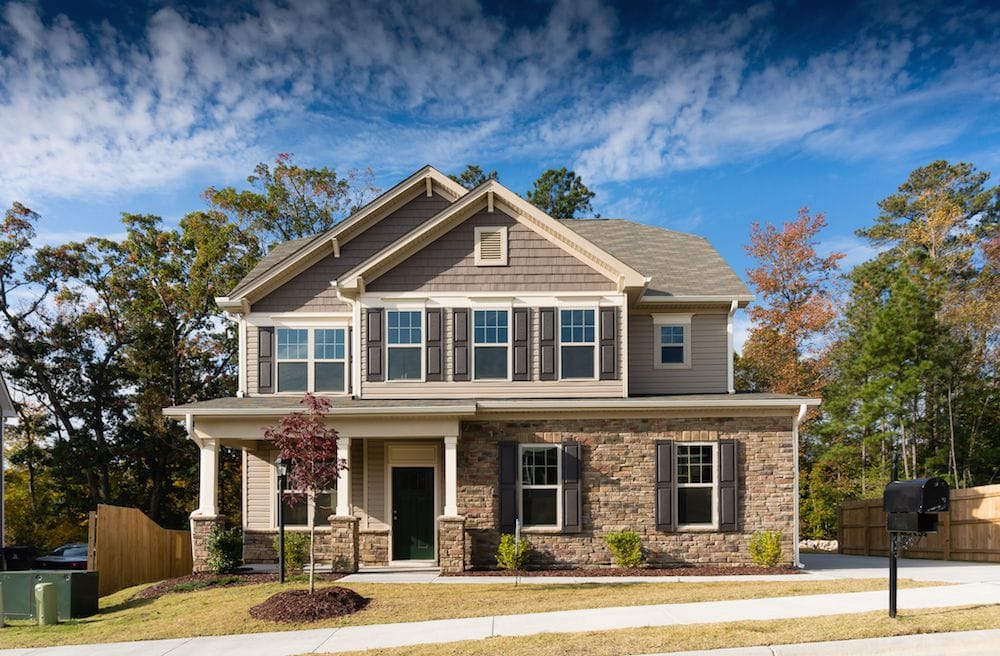 One of the most common questions I get asked is this:
"Is there any other coverage I should know about that I don't have?"
Below is a compiled list of 10 of the best optional insurance coverages, along with some average pricing to help with your budget.  Keep in mind that every company is different and the pricing estimates in this quote are in respect to Northeast Indiana and Northwest Ohio, so the pricing of a few of these options may look very different to you depending on where you live.  Also keep in mind that not every insurance company will offer every one of these options, so make sure you discuss with your agent to determine whether not your current company offers these options as well.
Guaranteed Replacement Cost: Most homeowners policies will already list your home at replacement cost, and if communication between you and your agent is ongoing about it, there's a good chance that it's listed at an accurate number and if your house burnt down you'd be in good standing.  But what happens when there's a major catastrophe?  What happens when everyone in the mile radius of yours has their house destroyed at the same time and the cost of labor and materials skyrockets based purely on circumstance?  Well, guaranteed replacement will essentially guarantee that as long as your replacement cost estimation is accurate, the insurance company is willing to go above and beyond your listed coverage to make sure that your home is fully replaced.  Estimated Annual Cost (EAC):  $30-$50
Cash-Out Option: I've already gone into this extensively here, but let's say your house is completely destroyed and you decide that instead of rebuilding, you'd rather just cash out and move on.  You can do that anyhow, but if you do not have this endorsement you will likely received a diminished value when you do.  However, with the Cash-Out Option, you'll receive the full replacement benefit and can rebuild elsewhere. EAC:  $200-$400
Service line: You know how you get those notices from the gas and/or electric company every couple months stating that you are responsible for covering the service lines that go under the house? Well… that's true.  This coverage is somewhat of an answer to that.  It will cover the service lines under your house if they are damaged or destroyed, and in most cases will also cover the excavation costs to get to them, which can be a huge deal if you have a slab foundation!  EAC:  $15-$20
Equipment Breakdown: Until recently this has been more commonly found on commercial policies, but it's becoming much more prevalent on homeowners policies now too.  It essentially covers your systems – heating, air conditioning, washer, dryer, etc. in the event of unexpected breakdown.  It will not cover wear and tear and/or aging, but if the unexpected happens, you'd be looking at a payout.  Read more about Equipment Breakdown Coverage here! EAC:  $20-$25
Identity Theft: Most companies offer this now as well at a low amount and some actually include it as part of the policy for free, but this would be a reactive service to someone stealing your identity.  They'd essentially pay the recovery costs to restore everything.  Note:  This will not monitor your accounts, it would only be there as a backup!  EAC:  Free-$35
Earthquake: Not much explanation needed here, but you should know that this is not automatically included in your plan.  Cost can vary widely on this, depending on the company and construction of the house.  You'll typically see a higher cost if you have a brick house, for instance.  EAC:  $15-$400
Matching of Siding and Roofing: If you have an older, ornate, or unique home, this could be a very big deal.  Insurance companies repair or replace your roof and siding with reasonably similar materials to what you have.  But what happens if your particular materials are hard to find?  Imported?  Discontinued?  The cost could be significantly higher.  This endorsement would ensure that the company is willing to seek out and pay for materials that will match what you have.  EAC:  $50-$150
Water Backup: This is absolutely critical if you have a basement with a sump pump, but can also be relevant without one.  It will pay for water damage resulting from water overflowing from the sewer and/or drains, or sump pump overflow.  Safety features matter on the pricing of this.  EAC (for $5,000):  $25-60
Inland Marine: No, I don't mean anything to do with boating.  This is something you can add to your homeowners policy to cover your high valued items specifically.  Engagement rings, expensive firearms, musical instruments, collections, even cell phones and tablets, depending on the company – they can all be listed here and covered with little to no deductible.  Pricing varies greatly between items (a fine arts painting it less likely to be damaged than a computer or cell phone based on usage), so pricing this would be very tricky.  EAC: TBD
Refrigerated Products: This isn't a huge coverage but is very convenient when the event hits.  Assuming you lose power for a week, what happens to the food in the deep freeze?  Chances are it's gone, and you could have up to $500 in food in the freezer alone.  It's enough to be a significant annoyance, but less than the deductible.  With this endorsement, which often times is included in the policy from the beginning, the deductible would be minimal or none.  EAC:  Free-$15
Not all of these may be relevant to you know – but they could be later.  You may be planning your next home purchase, and it could be significantly different than your home now which means that your need of certain coverages will change.  Furthermore, every insurance carrier is different, and not every company will offer every one of these options.  That is why it's crucial to keep ongoing dialogue with your agent, and an independent agent like Ovation Insurance will allow you the freedom to change plans based on your needs.