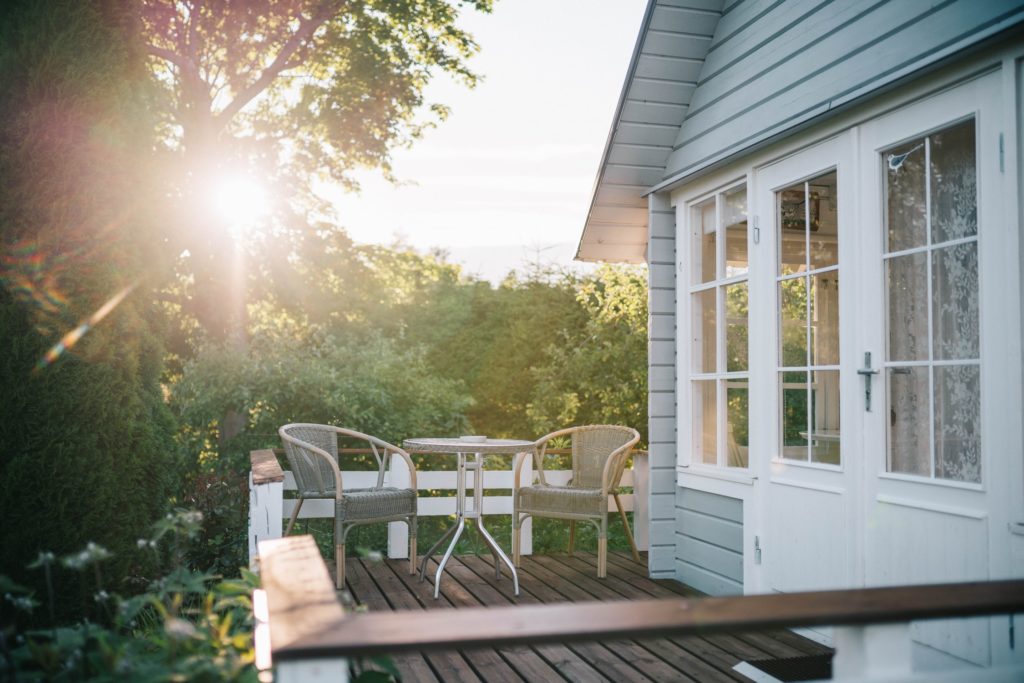 Need Help Understanding Insurance Terms?
What Homeowners Insurance Options Are Available?
In some cases, the type of home you own determines the type of insurance that is best for you. Many homeowners insurance companies provide different levels of insurance/coverage.
They are broken down as follows:
HO-1 (basic form): This is the most basic policy type which provides no protection for liability or personal property
HO-2 (broad form): This form is fairly basic but provides more coverage than HO-1
HO-3 (special form): The "Special Form Policy" which is the most common policy type
HO-5 (comprehensive form): The "Comprehensive Form Policy" which is the most extensive homeowners policy
HO-8 (modified form): The "Modified Coverage Form" which is a policy type used for older and hard-to-replace homes
COMMON LIMITS FOR HOME INSURANCE COVERAGE
The table below shows the average limits found on most homeowners policies:
| Coverage Type | Typical Limit of Coverage |
| --- | --- |
| Dwelling (Coverage A) | Varies |
| Other structures (Coverage B) | 10% of Dwelling Coverage |
| Personal Property (Coverage C) | 50% of Dwelling Coverage Limit |
| Loss of Use (Coverage D) | 20% of Dwelling Coverage Limit |
| Personal Liability (Coverage E) | Varies |
| Medical Payments (Coverage F) | Varies |
How Much Dwelling Coverage Do I Need?
This part of your homeowner's insurance will cover your main residence and pay to repair or rebuild your home structure. Most household insurance companies will require coverage of at least 80% of the value of the residence. If your home costs $ 150,000 to replace, you should keep insurance at least $120,000 to be completely covered.
You must validate this with some insurers as they may require insurance at 100% of the replacement cost. Remember that the alternative value is not the same as the market value which incorporates the value of the land itself and other factors.
How Much Personal Property Coverage Do I Need?
Your property coverage can protect your personal belongings. The coverage limit is usually a percentage of your residential coverage, around 50%. This means that a family insurance policy that includes $ 300,000 in residential insurance will provide approximately $ 150,000 in personal property coverage.
For particularly valuable items, such as artwork or expensive jewelry, the restrictions are often very strict. For such luxuries, you may also need to consider the scheduled property endorsement. This allows you to increase your coverage to reflect the higher value of rare or collectible items.
Please note that some items you might think are covered may not be included. For example, many systems in your home are generally not covered. HVAC installations and water heaters are common household installations and may not be included. The replacement cost for these items can be very high, so you may need to consider acknowledging equipment breakdown coverage.
Compiling a home inventory and discussing the items covered with your insurance agent is the best way to get the amount of insurance you need.
How Much Personal Liability Coverage Do I Need?
The amount of personal liability coverage you need depends on your personal circumstances. If you are found to be responsible for the loss of property or personal injury of the other party, personal liability will protect you. Some people are more at risk than others. For example, certain occupations may be more susceptible to litigation. In addition, having an attractive nuisance, such as a swimming pool or diving board, will also increase your need for greater liability insurance. Most companies allow you to increase this limit to cover an additional cost/premium.
Those who require more personal liability insurance will want to consider which home insurance company to choose because the products may vary greatly between companies. For example, some top insurance companies, such as PURE, Chubb, or Cincinnati Insurance Company, offer higher liability insurance as standard products, with certain levels of insurance coverage being extended to tens of millions of dollars.
Umbrella Insurance
If you need a higher liability coverage limit, you can also consider adding an umbrella policy. General umbrella policies add additional liability insurance on top of your policy's standard liability limit. It is not uncommon for this insurance to reach $1 million or more.
Additional Homeowners Insurance Coverage Options
There are several other types of coverage included in your policy. Most of these coverage limits can depend on the amount of your dwelling coverage.
Other structures: This includes buildings you own that are not connected to your main house, such as tool sheds or independent garages. It is usually 10% of your housing allowance.
Additional living expenses: Usually this is 20-30% of the coverage of your house, which means that a house worth $200,000 will have a house worth close to $40-50,000.
Medical expenses: This insurance covers injuries suffered by others on your property. Its amount is usually between $1,000 and $5,000, but it may increase due to additional premiums.
Actual Cash Value vs. Replacement Cost Value
When it comes to receiving payments from your insurance company, there are a few commonly used options. Most homeowners insurance policies pay based on the replacement cost of your primary residence, but your personal belongings or other structures may not be covered at this level. Therefore, it is important to understand the differences and to know what type of coverage you have.
If your home policy stipulates the actual cash value, you will be paid based on the depreciated value of the item. This explains the wear and tear and second-hand value of such items (such as televisions). It's rare that your primary dwelling would be covered at this level, though HO-1 and HO-2 homeowners policies do provide less coverage than others.
Replacement cost coverage will pay the full cost to repair or replace your home. However, there is another option that can account for circumstances. An extended replacement cost endorsement can add upwards of 10 or even 25% on top of your home's replacement cost. This is meant to account for a rise in local construction costs or building materials.
Replacement cost insurance will cover the full cost of repairing or replacing the house. However, there is another option that can account for circumstances. The extended replacement cost endorsement may increase the replacement cost of your house by 10% or even more than 25%. This accounts for the increase in local construction costs or building materials.
If you want your house and property to be fully protected, insuring them with replacement cost or even extended replacement cost is your best choice.
Endorsements to a Homeowners Policy
Most homeowners insurance companies have a variety of additional coverage options that can provide added protection in certain situations. In addition to the scheduled endorsement discussed above, the owner's endorsement generally requires additional premiums, including the following:
Identity theft coverage
Home business coverage
Sewer backup coverage
Home daycare insurance
Additional Coverage for Natural Disasters
Although certain natural disasters are usually covered, such as storms or even hurricanes in some cases, most insurance companies set limits on certain hazards. In addition, if you make a claim related to a natural disaster, you may also face a completely separate deductible. Here are some of the more common hazards you may need to seek separate insurance for:
Flood: Standard insurance companies almost never offer flood insurance. Most insurance policies can be purchased through the NFIP.
Earthquake: Some states provide earthquake insurance, but the coverage may vary from state to state.
Wildfire: Although fires are covered in most cases, insurance companies can treat wildfires differently. In states susceptible to wildfires, some companies may exclude them from their insurance coverage. There are usually several ways to add this coverage.
Choosing your Home Insurance Coverage
Your house may be the most expensive thing you'll ever buy. Therefore, it is important to ensure that you have insurance. Not only that, but your home insurance also provides many other types of coverage that you need to consider. When looking for a homeowners insurance policy, remember that your policy limits should be high enough to keep you covered in the event of a liability claim, to cover the rebuilding costs of your home, or to fully cover the cost of your valuable items.
Ultimately, the amount of coverage you choose should reflect your needs and the potential dangers of where you live. If you are concerned about the cost of fully insuring your home and your valuables, it may be time to compare policies.
Ovation Insurance can help you get free insurance quotes below so that you can compare rates and coverage options side-by-side.
---
If you're a first-time home buyer we've got 6 critical answers to important questions you may have.