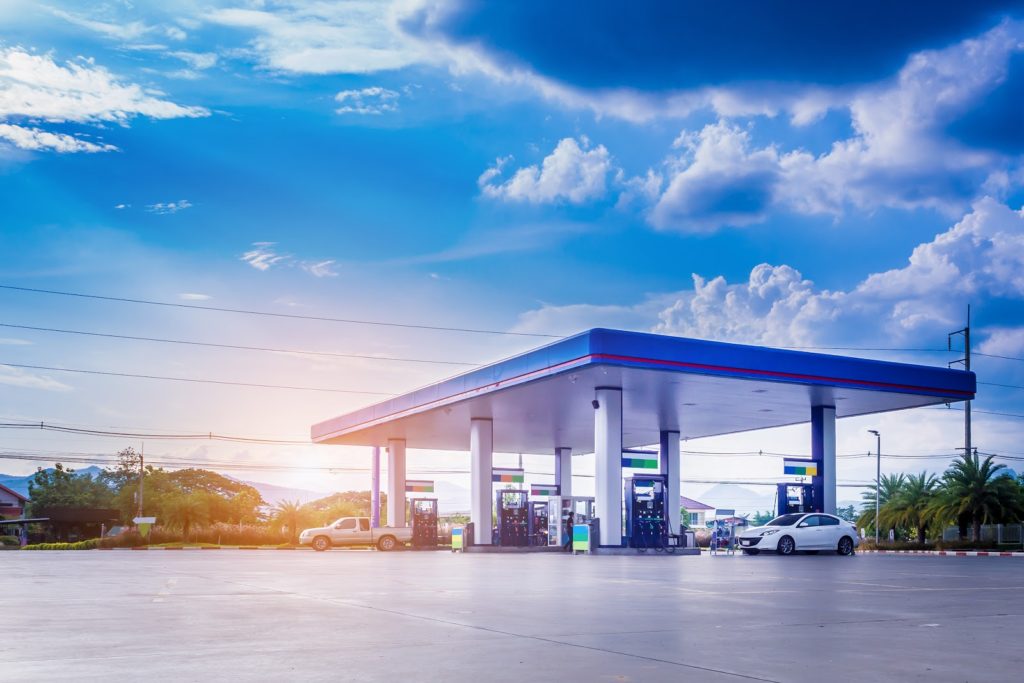 As a gas station owner, you know how important it is to create a safe and secure environment. You work hard  keep your inventory high, train your employees to provide customers with the help they need, and get to know the people you do business with on a personal level.
You take pride in what you're able to offer your customers — but are you doing everything you can to protect yourself? If you don't have a comprehensive insurance policy for your gas station, then the answer is "no."
A shocking ¾ of American businesses are underinsured by at least 40%, with many citing the high costs of insurance as the top reason why there are gaps in their current plan.
The information in this blog post is to help you get the coverage you need for the best possible price. Read on to learn what you can do to reduce your gas station insurance cost.
Take a Proactive Approach to Risk Management
There are over 5,000 fires per year at gas stations around the country. Within a year, more than 14,000 crimes resulting in some sort of property damage also happen at gas stations.
We don't tell you numbers like this to scare you, but rather to convince you of the importance of risk management. It's not just a way to keep your gas station insurance costs down. It also helps you to protect your investment, and keep both your customers and your employees safe.
So, what are some of the biggest risks to gas stations?
They physical layout of your gas station can sometimes make it tough to see what's really happening inside of outside your store. Add convex mirrors and cameras to make sure you're able to keep watch on everyone who enters and exits the gas station. If a convenience store is a part of your gas station, make sure you've installed excellent lighting, large windows, and can clearly see what's happening in the aisles from the register.
Consider the location of your gas station as a whole. If it's in a popular area, you're less likely to deal with criminal activity — but perhaps, due to high traffic volume, more likely to experience accidents. Add signage so that the entrances and exits to the station are clear, and make sure you understand the crime rates in the neighborhood where your business is located.
Ensure that you've properly trained your employees when it comes to incident response. If someone is injured or the victim of a crime, do employees know how to react — and how to react as quickly as possible?
Finally, evaluate your approach to cash control. If you don't keep much cash in your register, you're much less likely to be the victim of a robbery. Explain to insurance companies that you make cash deposits several times a day if needed, that you have policies in place when it comes to access to a safe, and even install things like bulletproof glass to protect merchandise if needed.
Provide Insurance Companies with a Business Plan
Your business plan is certainly an excellent opportunity for you to evaluate your operating costs, understand when you can expect to turn a profit, and allows you to explain why you're qualified to be a gas station owner.
However, it also gives you an opportunity to explain the kinds of security measures you plan to put in place, and the specific risks you've identified.
For example, your business plan could include a section on where you plan to install sprinklers, the layout of your gas station, your methods of employee training, and how you'll respond to an accident.
If you've experienced losses in the past, you should also mention how your new business plan will prevent them from happening in the future.
When you create your business plan, you'll also have a better understanding of how much you can actually afford to pay for coverage. You can decide if it's financially feasible for you to pay your premium up front, or if you'd like to pay a higher deductible in order to keep your premiums as low as possible.
You may even want to consider hiring an attorney to look over your business plan. They can help you to make your plan more attractive not only to your insurance provider, but also to potential investors.
This guide is an excellent starting point when it comes to learning how to create a strong business plan for your gas station.
In addition to giving your insurance provider a strong business plan, you can even show off great online reviews from your customers on platforms like Yelp and Google My Business to prove that you have a history of doing excellent business.
Shop Around for a Comprehensive Policy
We understand that affordability is one of your biggest priorities when it comes to getting insurance coverage for your gas station.
However, it's important to ensure that you're getting a comprehensive policy. While you certainly shouldn't pay for coverage you truly don't need, remember that gaps in your insurance plan could leave you in terrible financial shape if there's an accident or crime that you don't have coverage for.
You should consider getting general liability and worker's compensation insurance. You'll likely also need crime/vandalism coverage, property damage insurance, and service station coverage to protect your underground piping, fuel storage, and pumps.
You may also need a liquor liability insurance if the convenience store attached to your gas station plans to sell liquor.
There's no shame in shopping around and taking your time to find the best possible policy. Compare the costs of the plans, as well as the amounts of coverage they have to offer. Always evaluate any new risks to your business, and take another look at your policy each year to ensure that it's still the right fit. You may need to add on additional coverage as your business grows. Make sure that you ask about multi-policy discounts!
Remember that your best bet for keeping costs as low as possible is to use one insurance company.
Need Insurance Coverage for Your Gas Station?
Now that you have a better understanding of how to lower the cost of your gas station insurance, you're ready to begin reviewing your coverage options.
We're here to help you with that.
We work with over 25 A-rated insurance providers, which means that we'll compare all of your options for you, using our expertise to ensure that you get the best possible plan.
Reach out to us to get a quote today, and make your gas station a safer and more profitable place.