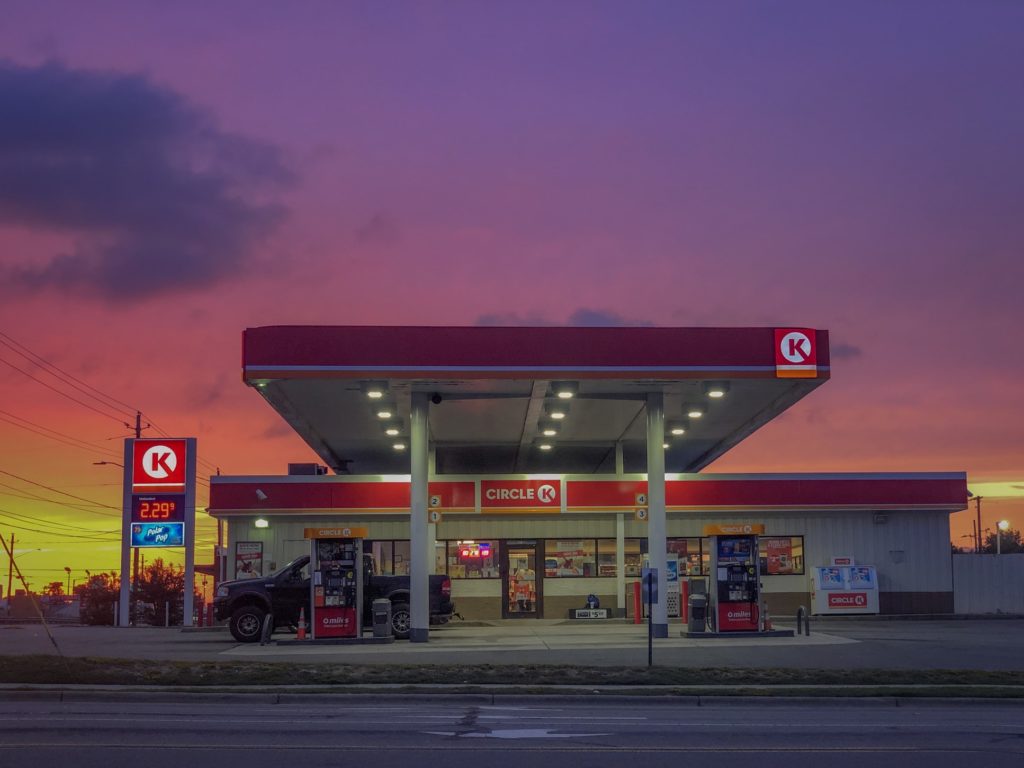 You're ready to own your own business, and have decided that a gas station and convenience store is the perfect opportunity for you.
You want to make sure you're a responsible business owner, but you also want to know the steps you should start taking now to create a profitable business model. You know you need a business plan and a marketing strategy — but just dreaming up plans in your mind doesn't guarantee success.
From making sure that you have the right insurance policy to developing a strong employee training program, follow the advice in this post to create a profitable gas station.
Location Is Everything
One of the most important things you need to do in order to have a profitable gas station?
Secure the perfect location.
For both safety (especially if you plan to keep your business open 24 hours) and to ensure you always have an influx of customers, opt for a location on a busy street. If possible, aim to find a gas station (or build your own) on the right-hand corner after a light.
The reason for this specific location?
Your customers will be able to avoid making left-hand turns.
Make sure you also take the time to research your competitors in the area. Though you can't always control your gas prices, you can learn from then — and realize what you have to offer customers that they don't.
Independent Ownership vs. Franchising
One of the biggest decisions you'll make when it comes to owning a gas station is deciding whether you'd like to operate an independent business, or become a part of an established franchise.
There are certainly pros and cons to each.
Franchising often means that at least a portion of the financial responsibilities will be taken off your shoulders. They also come with the benefit of brand recognition. Additionally, when you join a franchise, they may have strict requirements about the types of gas station insurance you need to have — and often, they'll cover most of the cost of that, as well.
However, you're obligated to follow all the rules of the franchise, including buying all of your gas from them. When you buy a franchise, you'll also need their approval should you ever need to sell in the future.
When you run an independent gas station, you're in absolute control of everything from marketing to securing your gas. Especially if you want to add on a convenience store, you'll have much more freedom over the products you can stock. You'll also have the freedom to sell on your own at any time. You'll also be able to negotiate with the seller of the gas station you're interested in buying, potentially getting a better price.
Of course, this means that all of the responsibilities fall completely to you, including buying your own insurance.
Proper Employee Training
Businesses that have excellent customer service are able to achieve customer retention rates as high as 92%.
Whether you're joining a franchise or buying an independent gas station, you need to ensure that you're paying close attention to the way in which you train your employees. Teach them how to respond if there's an accident, or even if they see a customer misusing a pump or causing another issue.
Ensure that they know how to work the security cameras, that they're willing to help those that need assistance pumping their gas, and that they want to take the time to get to know repeat customers on a personal level. You should also make sure your employees know to empty the cash register every night, and that they're clear on how often to make bank deposits to avoid having too much cash at the business.
Develop a strong safety plan, and make sure they stick to it by offering incentives. Make sure your team knows that they should only wear clothing made from cotton, as synthetic fabrics can cause fires. Instruct your employees to avoid using a flashlight near the tank, and even tell them to refrain from powering on cellphones while at the pump.
Remember that well-trained employees may help you to save on the cost of your insurance, because you can prove that you have a response plan in place in the event of an emergency.
Get Gas Station Insurance
You have health insurance and life insurance to protect yourself and your family members if something happens to you.
You can't run a successful gas station — or any business at all — without the proper insurance. First of all, it's just part of being a responsible business owner. But it also protects you from having to cover the costs of property damage, vandalism/theft, accidents, the consequences of customer negligence, and even medical bills.
If you have to pay for these things out of your own pocket, you may end up having to sell your business.
Look for an insurance plan that includes worker's compensation, general liability insurance, service station coverage, pollution liability insurance, and much more.
Follow These Tips for a Booming Business
From making sure you've picked the perfect location to selecting the right insurance plan to protect your investment, you now know the top steps you need to take to ensure you have a profitable business.
We're here to help make the process of buying gas station insurance as simple and stress-free as possible.
Get in touch with us today to learn more about the kinds of insurance you should have. We'll compare options from some of the best coverage providers out there, and give you a quote we know you'll love.