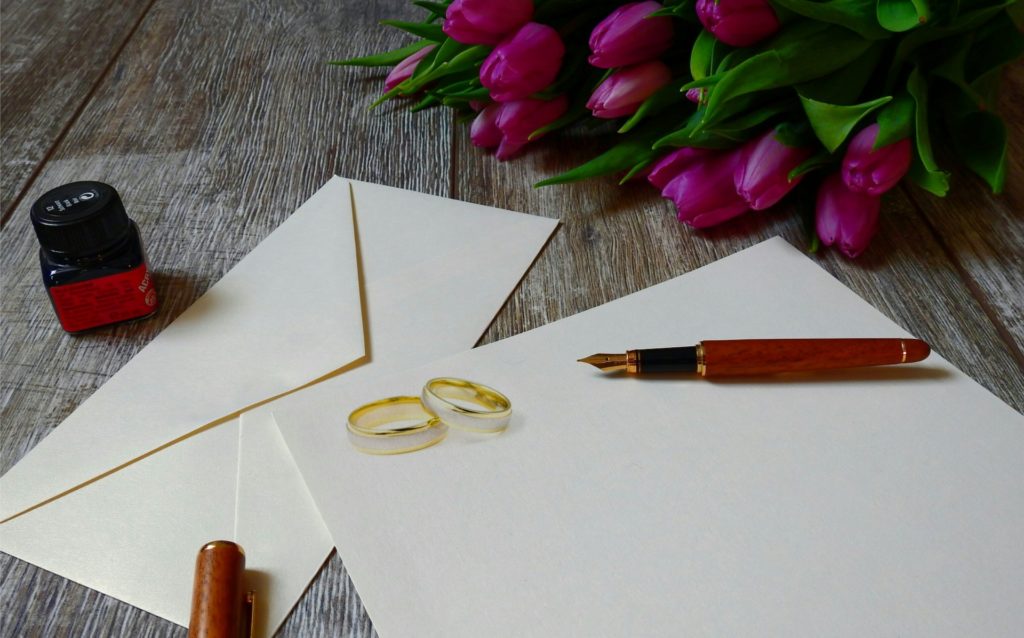 Your big day is coming up.  You've got 17,000 things to organize and the costs are adding up.  Now that you've got several vendors booked and the venue is picked out, you're wondering, "Should I buy wedding insurance?  Why should I buy wedding insurance?  What is wedding insurance anyway?  Do I even need it?"
The short answer is that you do need wedding insurance.  Every wedding is different.  Each one will have different needs, and that means that everyone will need a different wedding insurance plan.
Let's go over the basics.
What is Wedding Insurance?
Essentially, wedding insurance is there to protect all of the investment you've put into your big day when things happen that are beyond your control.  Unfortunately, disasters can happen on your wedding day.  The dress gets ruined.  The photos don't turn out.  The limo doesn't show up.  What if you have to book another vendor at double or triple the price at the last minute because the one you selected went out of business 2 weeks before your wedding?  This is what wedding insurance is meant to protect. How much does Wedding Insurance cost?
There are several plans available, but the basic wedding insurance plans start around $160 and can range up to around $1,000.  You'll want to evaluate the limits on each plan to determine what it will take to adequately protect your investments and assets including clothing, presents, decorations, videos/photos, and deposits, and that will guide you on what type of plan you need.  You may also need to carry General Liability and Liquor Liability coverage, depending on how your venue handles the insurance on their end.  Liability coverage can typically be added for $200-$300 on average.
What does Wedding Insurance cover?
Here are just a few examples of things that a wedding insurance policy would cover:
Special Attire:  The bride's dress catches fire during the ceremony, damaging it significantly.  This coverage would reimburse her to replace the dress at equal value.
Cancellation/Postponement:  The groom is in the military and is called to active duty the week before the wedding, forcing the wedding to be postponed.  This coverage would reimburse them for the deposits they put down for the wedding day.
Additional Expense:  The caterer lets you know 3 days before the wedding day that they will now be unavailable for your wedding, and now you need to book someone new in a hurry.  This coverage would pay for the difference to book someone else.
Event Photographs/Video:  Upon reviewing the photos that were taken, the photographer realizes that the negatives or data was lost or damaged.  This coverage would pay to help reconvene the wedding party for an additional photo shoot.
Event Gifts:  Sometime during the reception, several of the gifts are significantly damaged.  This coverage would pay to recover/replace the damaged items.
Special Jewelry:  Special note – we recommend highly that you list your jewelry on your homeowners policy in detail as it will be much more comprehensive.  However, this coverage would reimburse you for a lost or damaged wedding band.  This coverage will be limited and may not extend to an engagement ring.https://www.ovationinsure.com/products/homeowners-insurance/
Lost Deposits:  The DJ fails to show up to the wedding at all.  This policy would reimburse you for the lost deposit for booking that company.
(Optional) General Liability:  A wedding guest trips and falls during the ceremony and now has a severe back injury.  This would pay the liability you may have.  This is often covered by the venue but you will want to verify with them as to whose responsibility it is to carry this coverage.
(Optional) Liquor Liability:  An intoxicated guest causes an accident at the venue, which could lead to a liability claim for you.  This would protect you against alcohol-related incidents.  Again, this is often covered by the venue but you will want to verify with them whose responsibility it is to carry this coverage.
What doesn't Wedding Insurance Cover?
Other Jewelry:  As mentioned earlier, any jewelry coverage on a wedding policy MAY cover the wedding bands themselves, but any other rings, gemstones, watches, etc. may not be covered.
A change of heart:  Pretty self-explanatory, but you won't have coverage if you get cold feet.
Want to get started now?  Click here to begin!
When should I buy Wedding Insurance?
As soon as you can.  Once you start putting deposits down, it's time to get that plan going.
So should I buy Wedding Insurance then?
Well… yes.  However, it would be a good idea to check with your vendors to see what sort of coverage they have.  Find out what they will and will not pay for in any of the given scenarios to decide how much you actually need.  Would your photographer pay for damaged or lost data?  Does the venue carry liability insurance?  What happens if the bakery doesn't bring the cake?  Otherwise, you can always just purchase the policy that best covers your total investment.
How do I buy Wedding Insurance?
Easy!  Just fill out the form here to get started, and we'll handle the rest.  Let's make sure that one of the most important days of your lives is safeguarded.