What does it cover, how much does it cost, and do you need it?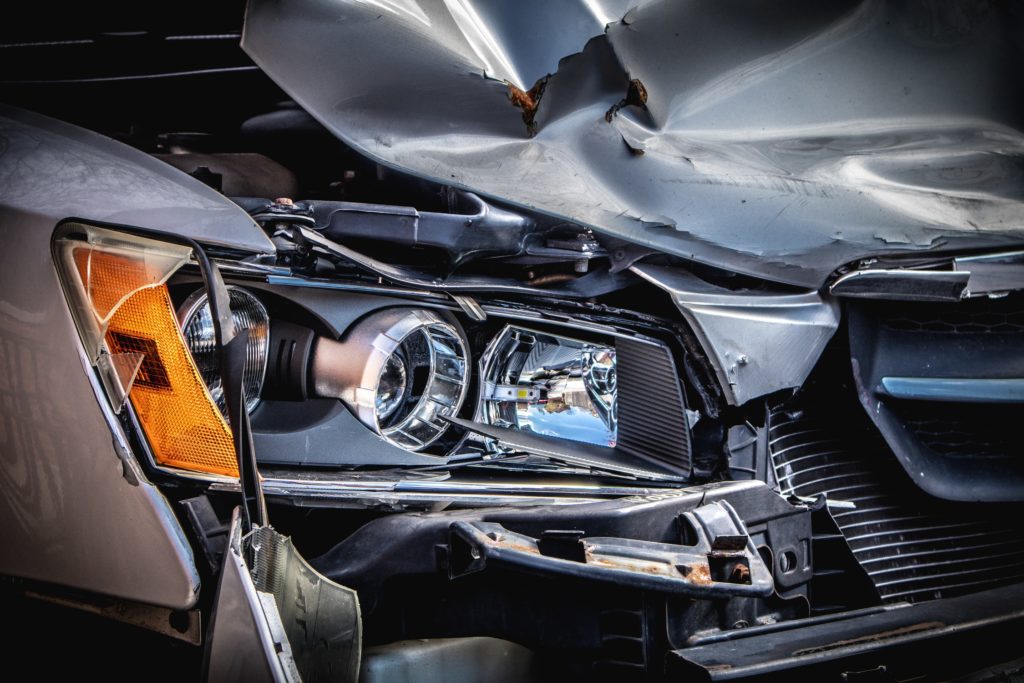 What is Collision Coverage in Auto Insurance?
Collision insurance covers damage to your vehicle in the event of an accident, such as a fender bender or a collision with a fixed object. Unlike liability insurance, collision coverage is not required by law. It is usually mandated if you're financing or leasing a vehicle. Collision insurance is subject to a deductible; the amount you're responsible for paying prior to your auto insurance coverage kicking in.
In this article, we'll outline why collision coverage is useful, how much it costs, and review some frequently asked questions.
Collision Insurance Definition and Details
If your car collides with another car or a fixed object, collision insurance can protect your car. Regardless of the fault, this coverage applies. However, filing a collision claim involves paying a deductible, which generally increases your future premiums.
What's covered by collision insurance:
Property damage to your vehicle sustained in a collision
Property damage sustained by hitting a fixed object, such as a tree or wall
Damage to your vehicle caused by an uninsured or hit-and-run driver
Damage sustained after losing control of your vehicle because of an icy road
Damage caused by hitting a pothole
State laws do not require collision coverage. If you're leasing or financing your car, the dealer might require it. This coverage is highly recommended If you own a high-value vehicle.

How Much Does Collision Coverage Cost?
The true cost of collision insurance depends on the value of the insured vehicle and its deductible. Below are the average prices of the 2014 Honda EX, with deductibles of $500 and $1,000.
| | |
| --- | --- |
| Coverage Level | 6-Month Premium |
| $500 Deductible | $267 |
| $1000 Deductible | $213 |
As you can see, the higher the deductible, the cheaper the premium. If you want to reduce the total cost of car insurance, consider increasing the deductible.

By How Much Does a Collision Claim Raise Insurance Rates?
Filing a collision claim is similar to being involved in an at-fault accident: it can affect your insurance premiums to a large extent. In 2018, the average collision claim increased by $303 in six months. Most insurance companies will charge this additional premium within three to five years after the accident. During the fine period, a collision claim may increase your costs by between $1,818 and $3,030. Before filing a collision claim you should estimate whether the repair cost is less than the cost of the rate increase plus the deductible.
Frequently Asked Questions: Collision Coverage
Below are FAQs regarding collision insurance. If you have a more specific question, feel free to ask our Insurance Agents.

Do I need collision insurance?
You need collision coverage when leasing or financing a vehicle. Banks or car dealerships have a claim to the vehicle so they may mandate collision coverage. If your vehicle is worth more than $4,000, you should consider carrying collision and comprehensive insurance.
Does Collision Insurance Cover Uninsured Motorists?
Depending on the specific circumstances of the accident and the insurance company, damages caused by uninsured or underinsured drivers may be included in collision insurance. If you want to avoid doubt about your insurance coverage, uninsured or underinsured motorist insurance is a good policy supplement. Uninsured motorist coverage can help reduce your rate increase after an at-fault accident. Although collision claims add to insurance costs, uninsured motorist claims typically don't have as much of an impact.
How Are Total Loss Collision Claims Compensated?
Unless specifically stated in the insurance policy, a total loss collision claim will pay the cash value of the vehicle. If you buy a 2012 Honda Accord, you will get the current value of the vehicle instead of the amount you originally paid for it. Actual cash value, including depreciation, is the standard method of reimbursement for many insurance companies.
Does Collision Insurance Cover Hit-And-Run Collisions?
You can usually claim for hit-and-run accident losses within the scope of collision insurance but, if you choose to switch to a new company, the claim may increase your rate in the future. Your driving record will show that the claim was paid under collision insurance, which usually indicates that it was deemed at fault. Uninsured motorist insurance is a good way to avoid this situation.
Collision vs. Comprehensive Insurance
Comprehensive and collision insurance jointly protect your vehicle. However, they can also protect your car from different threats. Comprehensive covers events that occur outside of the driver's control, including theft, vandalism, natural disasters, and animal-related incidents. Both comprehensive insurance and collision insurance have deductibles, which may be required when leasing or financing vehicles.
Is Collision Coverage Worth It For An Old Car?
If your car is worth less than $4,000, you may not need collision insurance. Many insurance companies will not issue collision insurance policies for older vehicles. Before purchasing collision insurance, check the Kelley Blue Book or the NADA online list to assess the value of your car.
______________________________________________________________________________________________________
If you found this article helpful check out our other auto-insurance posts!