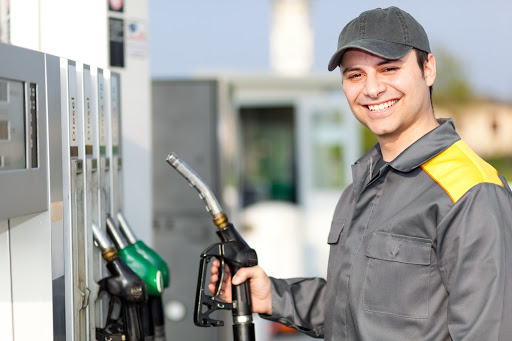 It's no secret that a gas spill can cause serious damage to your gas station's reputation.  Even if no one was injured and the spill didn't cause any kind of property or environmental damage, you know that many people will immediately think of larger oil spill disasters like this one.
But you have more than just your reputation to worry about — especially if you have a severe accident or spill at your gas station.
You also need to think about how you'll clean up the spill, contain it if necessary, make repairs to your equipment and property, and of course, deal with potential lawsuits.
Without pollution liability insurance, you could be entirely responsible for all those costs and more.
Read on to learn more about why pollution liability insurance isn't something your gas station should open its doors without.
What is Pollution Liability Insurance?
First, let's make sure you have a strong understanding of what pollution liability insurance actually is.
This insurance helps you to cover environmental losses that are caused to your gas station, as well as losses your gas station may cause to other businesses/people. In a gas station, this kind of coverage is mainly designed to protect you against losses due to gas spills/fuel leaks.
This insurance helps with on and off-site clean-up expenses, bodily harm or damage to property that occured because of a gas spill, and legal defense costs and revenue losses that may arise as a result of lawsuits and other claims.
Pollution liability insurance covers your gas station whether you own or rent your business.
There are several factors that will likely influence the overall cost of your policy.
They include how you've handled any spills in the past, your gas station's location and construction, the different types of quantities of pollutants your gas station uses, and the kind of services your gas station offers.
The Benefits of Pollution Liability Insurance
Remember that pollution insurance is not included as a part of your overall commercial liability insurance policy.
However, in many cases, you may be legally required to show proof of pollution liability insurance before you can open your business.
But even if you're not legally required to have pollution liability insurance, it's still something you should invest in.
Why?
First of all, because it's an incredibly comprehensive policy, offering coverage for both first and third parties. This means that, whether someone on your team is injured in a gas leak, your property has been damaged due to a spill, or if a customer's negligence causes property damage to your gas station, you're protected.
You'll also be able to offset the costs of gas spill cleanup, building or car repair, and even medical bills or other equipment damage. You don't want to have to pay for these expenses out of pocket — especially if the accident wasn't your fault.
Finally, investing in a pollution insurance policy just helps you to sleep better at night. You already have enough things to worry about. Your insurance coverage shouldn't be one of them.
Common Claim Examples
Let's take a look at some potential claim examples when it comes to pollution liability insurance.
Of course, one of the most common scenarios happens when a car backs into a fuel pump at your gas station, spilling gas all over the property. You'll need to clean up and contain the fuel, clean up anything that it came into contact with, (like other cars) and potentially repave part of your lot.
Or, one of your customers could accidentally drive away while the pump's nozzle is still in the car, causing a huge mess. You'll need to clean up not only your gas station, but also the area surrounding it that was impacted by the leak.
Perhaps a customer is trying to sue your gas station for negligence, because a hose split open while they were pumping gas, spraying fuel all over them and their vehicle. However, you properly maintain all of your equipment, and suspect that the fault lies with the way the customer handled the pump.
Finally, your gas station could be dealing with a leak coming from one of your underground tanks. Perhaps someone is trying to prove that this leak contaminated the local environment in some way.
The amount of coverage you'll receive depends on the outcome of these cases, if cause or negligence can be established, and much more.
Having pollution liability insurance in situations like these can mean the difference between having to close down your gas station for good due to high costs and fines and being able to stay open.
Questions to Ask When Shopping for Coverage
There are several things to keep in mind when shopping for the right pollution liability insurance policy.
First, make sure you understand the kind of optional coverage the company may offer. This can include things like damage to your reputation, transportation of pollutants, an interruption in your business, and more.
Next, ask how the insurance company plans to find the right policy for you. How will they get to know the needs of your gas station and fairly evaluate your risk? Do they have relationships with several insurance providers that allow them to compare/contrast specific policies? Are they able to offer multi-policy discounts? What other kinds of coverage do they offer that your gas station could benefit from?
The more questions you ask, the faster you'll be able to determine whether or not you're truly working with the right company.
Are You Ready to Purchase Pollution Liability Insurance?
Now that you understand why pollution liability insurance is so important, let's talk about how you can find the best possible plan for your gas station.
At Ovation Insurance, we've worked hard to make relationships with over 25 A-rated insurance providers. This means that we can compare your insurance options, saving you time and stress.
In addition to pollution liability insurance, we'll help you to make sure your gas station has all the coverage it needs when it comes to your employees, your equipment, and even potential crime.
Get a quote from us today to get started.